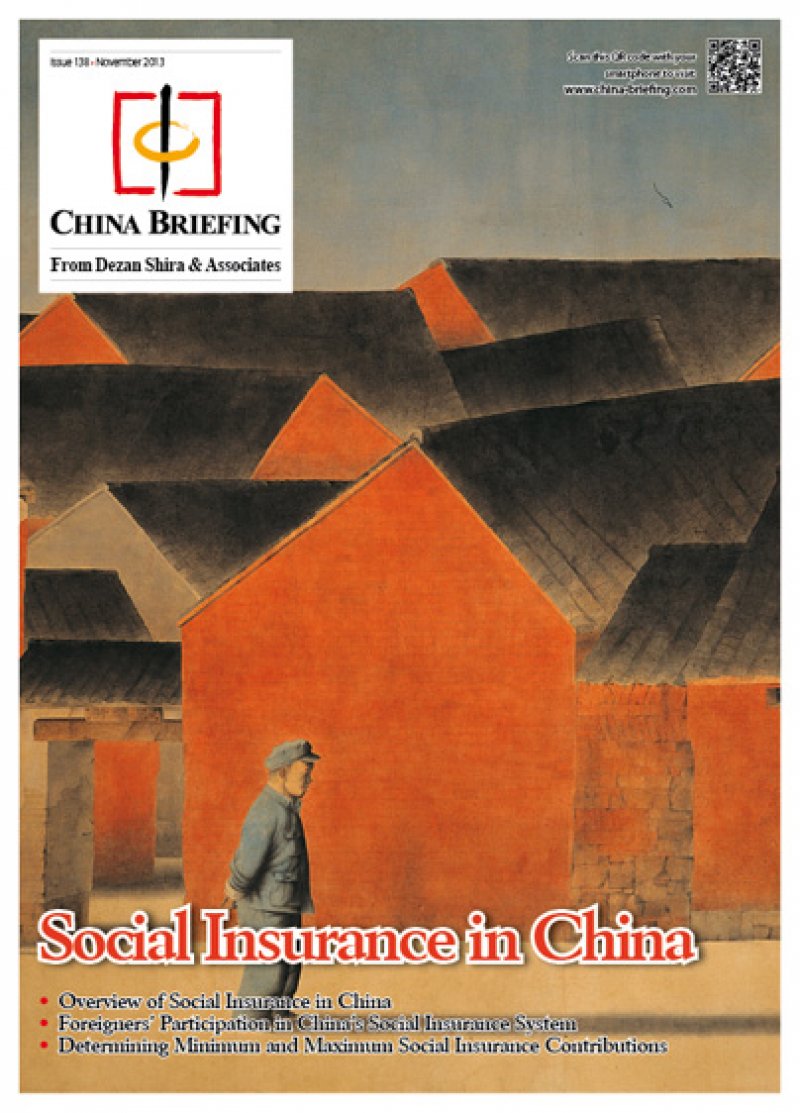 Social Insurance in China
Published: November 2013
In this issue, we introduce China's current social insurance system and provide an update on the status of foreigners' participation in the system. We also include a comprehensive chart of average wages across China, which is used to calculate social insurance contribution floors and ceilings
No. of Pages: 12 pages
In this issue:
Overview of Social Insurance in China
Foreigners' Participation in China's Social Insurance System
Determining Minimum and Maximum Social Insurance Contributions
For foreigners contemplating setting up in China, one of the key aspects to understand is the costs of sustaining staff in the country. To do so, it is necessary to become familiar with China's social insurance system. The system is complex because the vastness of the country means that local implementation of the rules and regulations varies greatly, giving rise to differing contribution rates as well as difficulties in transferring social insurance accounts across regions.
Furthermore, two years ago, China issued regulations requiring foreigners employed in China to participate in its social insurance system. This requirement raised the concerns of foreign employers and employees alike because of the huge costs involved. In particular, foreign employees who do not intend to remain in China in the long run question the purpose of participating in China's social insurance scheme, especially with regard to the applicability of pension and unemployment insurance.
Along with its rapid development, various social problems are also becoming visible across China. Some of these problems include high medical costs and concern that the pension fund will run out because of the country's rapidly aging population and shrinking work force. In response, China has proposed a series of reforms to tackle these problems, including raising the reimbursement rate for inpatient care and eliminating the dual-track pension system.
In this issue of China Briefing Magazine, we introduce China's current social insurance system and provide an update on the status of foreigners' participation in the system. We also include a comprehensive chart of updated average wages across China, which is used to calculate social insurance contribution floors and ceilings. We hope this will give you a better understanding of the system in China.