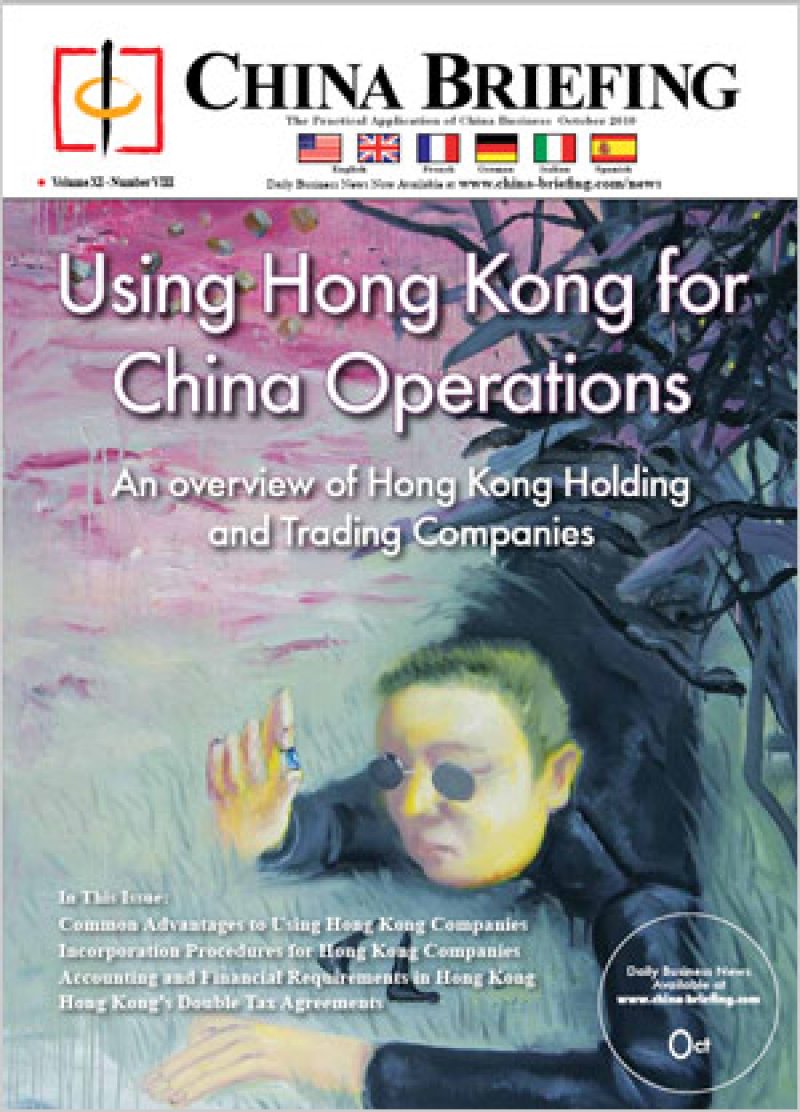 No. of Pages: 12 pages
In this issue:
Common Advantages to Using Hong Kong Companies
Incorporation Procedures for Hong Kong Companies
Accounting and Financial Requirements in Hong Kong
Hong Kong's Double Tax Agreements
In the October issue of China Briefing we look at the special administrative region of Hong Kong and the advantages a Hong Kong company can provide for business operations in Mainland China. Hong Kong remains one of Asia's top metropolises for international business and, since its return to the People's Republic of China in 1997; it has continued to attract foreign investors interested in using the city as a stepping stone to the mainland. In this issue, we first examine the different types of holding companies that are available to foreign investors and the advantages they can impart, from ease of incorporation to a favorable tax regime. Then we run through the incorporation procedures for establishing a company in the territory. We also lay out the accounting and financial requirements that affect Hong Kong companies and give a brief introduction to Hong Kong's double tax agreements.