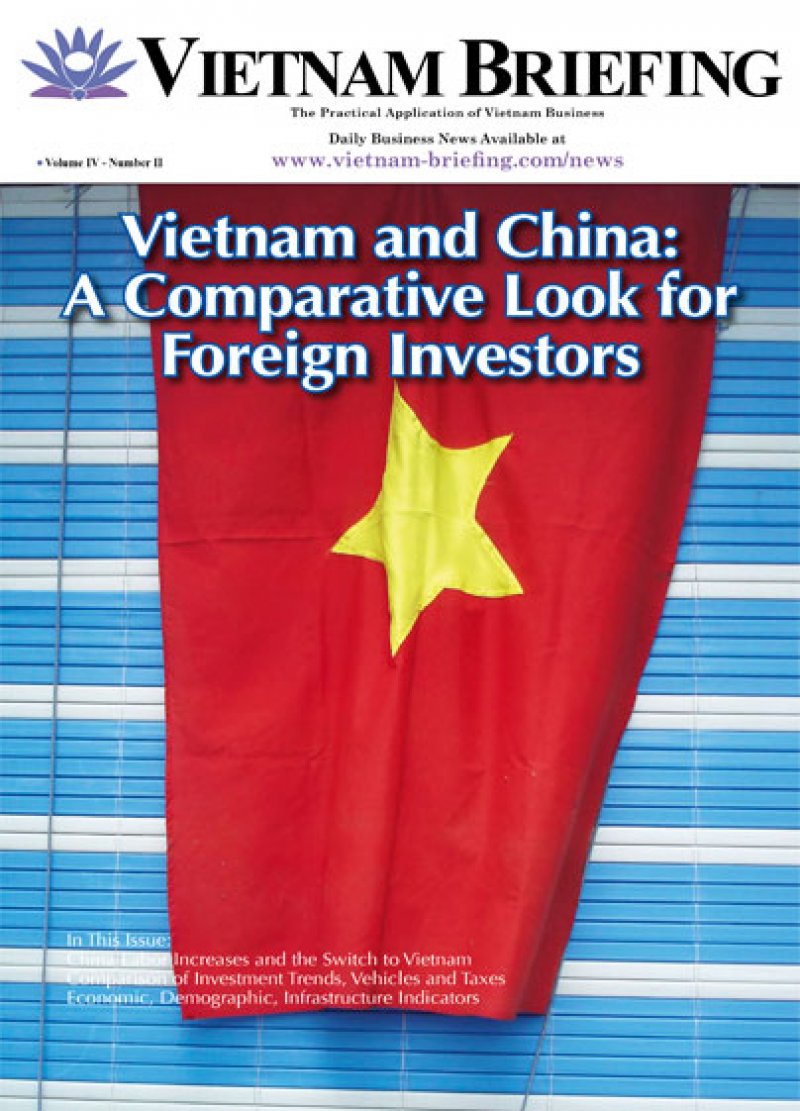 No. of Pages: 12 pages
In this issue:
China Labor Increases and the Switch to Vietnam
Comparison of Investment Trends, Vehicles and Taxes
Economic, Demographic, Infrastructure Indicators
Vietnam is increasingly hitting the news for its low labor costs, similar to China many years ago, but the country in fact holds several additional, generally unexplored advantages for foreign investors.
We first take a quick look at exactly how the labor situation is changing in China and which specific companies (in the fields of electronics, toys, clothing and accessories, and automobiles) are shifting production to Vietnam. We then take a step back to take a snapshot of how Vietnam stacks up politically, demographically, geographically and economically and the trend in which it continues to develop, including a closer look at trade with China.
Finally, courtesy of the tax and accounting specialists at Dezan Shira & Associates, a comparison of FDI-contributing countries and foreign investment structures and taxes. Sprinkled throughout are tables based on related indicators from the World Bank's "Ease of Doing Business" rankings – you may be a little surprised by what you find.