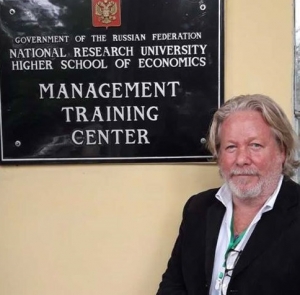 Chris Devonshire-Ellis is the Founding Partner and Chairman of Dezan Shira & Associates, and visiting lecturer at the Russian Higher School of Economics. Dezan Shira & Associates handles foreign direct investment into Asia, has 28 offices across China, India, ASEAN, and Russia, and last year celebrated its 25th anniversary of operations. Over the years, the firm has handled tens of billions of dollars of foreign investment into the region.
In this article, he details, by country, what he has learned during 2017, and what 2018 may bring in terms of opportunities.
China
China performed reasonably well in terms of attracting FDI in 2017, despite facing increasing competition from ASEAN as reflected in its growth in outward investment. Much of China's GDP growth was, in effect, fueled by outbound investment, telling its own story. The Shanghai region continues to be a major driver; some regions are lagging behind, while some are moribund. We have yet to see the development of FDI take off in cities with close proximity to other countries, such as Kunming, Nanning, and Fuzhou, while inland cities, such as Chengdu, Chongqing, and Wuhan are not attracting huge amounts of FDI. This suggests that market penetration for foreign products is tougher, the further inland you go. China will be consistent in 2018, but difficulties remain, and the need for prior investment market research and intelligence gathering is as apparent now as it ever was. Growth in revenues last year amounted to 6 percent. That said, improvements in digitization and the pent up demand by Chinese consumers for e-commerce, equate to plenty of opportunities to sell to the Chinese market online – provided one develops the required Chinese platforms and necessary infrastructure.