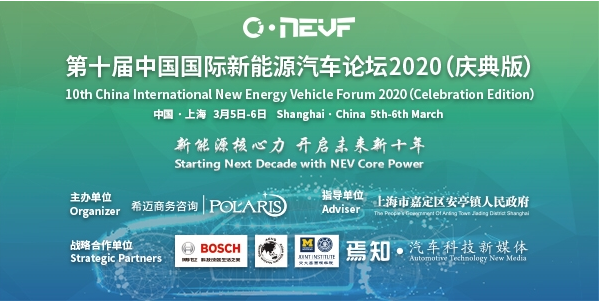 Based on the past 9 sucessful New Energy Forums, Polaris will host the 10th China International New Energy Vehicle Forum on March 5th and 6th in Shanghai. The series of New Energy Vehicle Forums successfully invited government units and research institutions including the National Development and Reform Commission, World Elevtric Vehicle Association & Academician, IAHE and WADE, Chinese Academy of Engineering, SAE International, and industry experts from OEM's and Intergrated Components. Enterprises like BMW group, SAIC Group, Mercedes-Benz, AUDI, and more will be there to discuss about New Energy Vehicle Industry Policy trends, technology roadmaps and challenges, business models, and infrastructure.
In the upcoming year, in order to thank you for the support and attention to these forums, we will hold the 10th China International New Energy Vehicle Forum which will be the largest, involving 4 forums, awards ceremony, cocktail party, and one on one meetings. We will invite global OEMs, powertrain companies, bettery and feul cell companies, thermal management suppliers, and more. Nearly 1000 people will come together for 2 days of strategic discussion in this forum.
For more information and registration please click here.
Shanghai l March 5-6, 2020