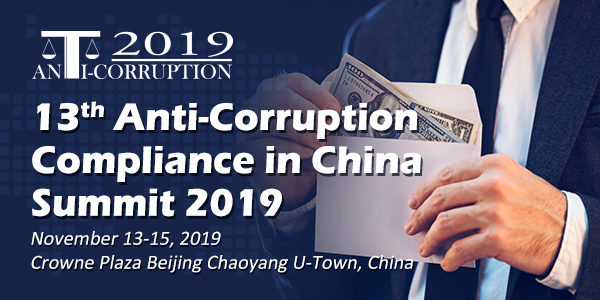 Five years ago, the Chinese government first put forward its policy of running the country through "rule of law" at the Fourth Plenanry Session of the 18th Central Committee.  The national anti-commercial baibery campaign that followed has affected all types of companies including Party and government offices and State-owned enterprises.  However, commercial bribery and corrupt practices such as under-the0counter payments, reimbursements, and collusion between officials and businessmen are still common. 
Due to advances in the legal system, Chinese law enforcement departments are attaching greater importance to industries that have a high occurrence of commercial bribery.  But what exactly is the current state of China's anti-corruption policy? How can companies manage regulatory compliance? How can corruption be better investigated and prevented? And, does the FCPA compliance system for foreign-funded enterprises work in China?  All of these questsions will be answered and solved at ACCN 2019.
Against the backdrop, ACCN 2019 will invite leaders and managers from the Securities and Exchange Commission, the Serious Fraud Office and the State Administration for Market Regulation to interpret the latest developments in anti-corruption policies and regulations to help more enterprises control their overheads and establish a compliance culture.  Furthermore, speakers from leadign foreign-funded enterprises and policy-making bodies will exchange and share valuable opinions on anti-corruption practices and management.
ACCN 2019 will focus on the prevention, handling, and settlement of commericial bribery. 
For more information and registration please click here. 
Beijing l November 13-15, 2019