JUL
09
2020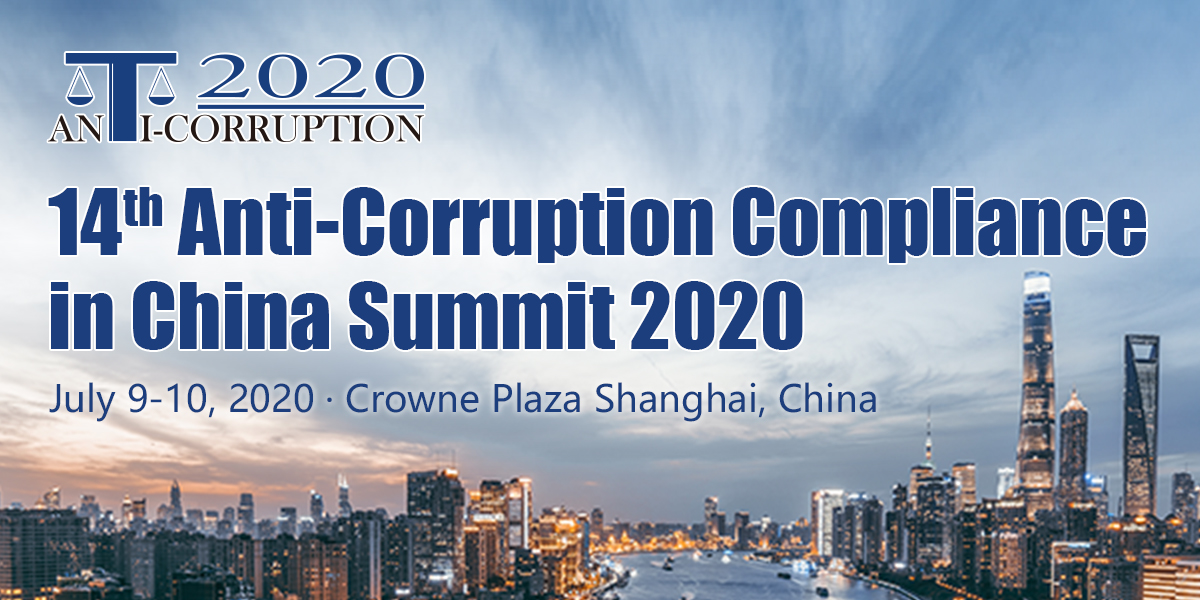 With the goal of helping companies adapt to the new anti-corruption environment, Duxes will host (ACCN) the 14th China Anti-Corruption Compliance Summit 2020 from July 9-10 in Shanghai, China. The summit will gather government officials and industry leaders to discuss important developments, including anti-corruption policy and enforcement trends, experience sharing and solutions to common challenges, as well as best practices for compliance, self-reporting and managing third-party risks. The comprehensive, in-depth event will cover influential policies in territories such as the U.S., China, Europe and the Asia-Pacific region, and explore the wider relevance of current regulations in the context of global bodies such as the Department of Justice and the European Union. Special sections of ACCN will focus on topics such as China's Overseas Anti-commercial Bribery Law, the latest enforcement of the Foreign Corrupt Practices Act (FCPA) in light of the current China-US trade war, the effect of China's data privacy laws, and more.
What you will learn?
1. Interconnectivity of China's data privacy and bribery laws
2. The key point of medical anti-corruption supervision: Sales expenses of pharmaceutical enterprises
3. Case study in self-reporting and cooperation
4. Internal auditing: Fighting fraud and corruption from the inside
5. How internet companies can achieve anti-corruption 'encirclement'
6. The Partnership Between Compliance and Cyber Security
7. New Technologies to Fight Against Corruption
8. Analyzing the DOJ's new Evaluation of Corporate Compliance Programs (ECCP)
9. Understanding and mitigating third-party risk
For registration please click here.
For further information, please contact:
Ms. Cindy CUI
Tel.: + 86 21 5258 8005 Ext. 8253
Email: events@duxes.cn
---

As a global professional community and information services provider, Duxes Information & Technology PLC. has provided essential commercial information and professional interactive communication platforms for leading international corporations since 2007. In January 2015, Duxes was accredited as a First-Rate Shanghai Conference Services Organization based on the excellent quality and service of its conferences and events. Duxes' business scope encompasses principal markets around the world in the Asia-Pacific region, Middle East, North America, and Europe, with coverage of a diverse range of industries, including the auto aftermarket & remanufacturing, off-highway vehicles, high-technology, insurance, investment, leasing, dairy, functional foods, finance, healthcare, anti-corruption, and risk management. We equip leading international companies with the latest market knowledge, facilitate innovation across borders, cultivate strong relationships within industries, and promote pioneering collaboration between prominent institutions.
---
Shanghai, China | July 9-10, 2020 Crowne Plaza Shanghai
Back to event home