Event Details
2nd Annual Asia Sustainable & Responsible Capital Markets Forum in Hong Kong
JUN
25
2019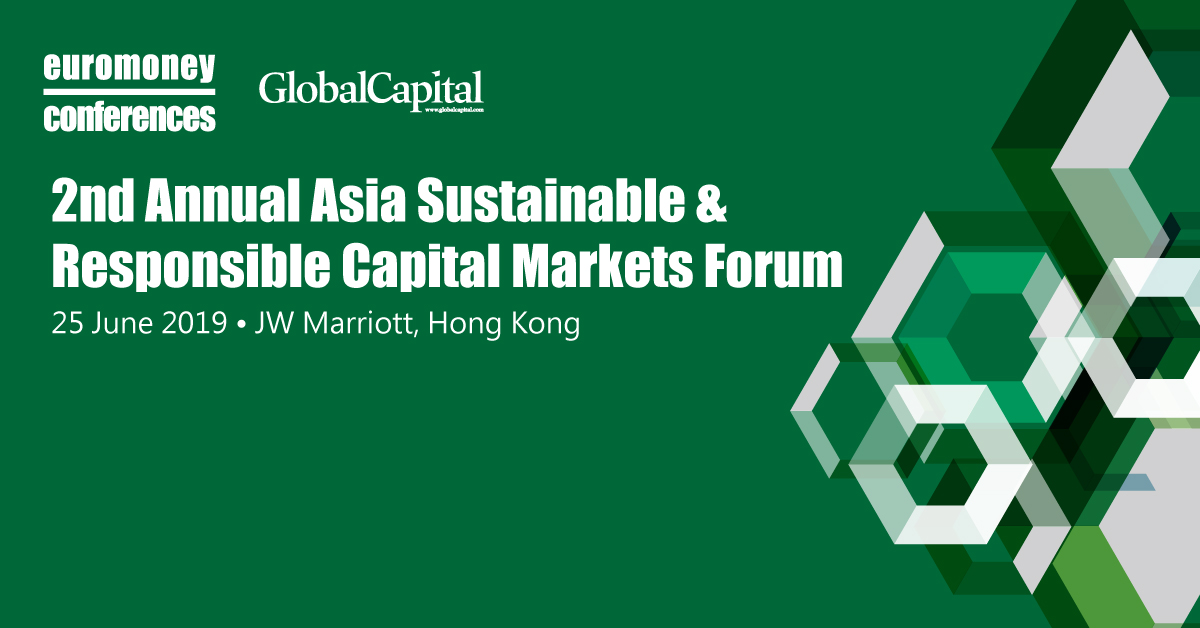 In Asia, plenty of potential issuers are looking at green bond programmes, but demand from investors is still some way short of the potential supply. So what's holding Asian investors back? What role can issuers – from corporate to sovereign - play in investor education? Can banks and government banks help grow the sustainable finance markets further in the region?
Join us for the 2nd Annual Asia Sustainable & Responsible Capital Markets Forum in Hong Kong on the 25th June 2019 where we'll address the above questions and much more. Over 300 investors and issuers across the region are expected to attend.
Key discussions will focus on:
The road to 2030
Leading from the top – how can banks, central banks and governments work together to drive sustainable finance forward in the region?
Social and sustainable bonds: Poor relation or the future giant?
Green bonds: the sovereign market opens
The green bond debate: issuers and investors
Blue economy
And much more
For all registration enquiries, please e-mail to our customer services team at rsvp@euromoneyasia.com and quote 'ASIABRIEFING'.
Tuesday | 25 June | Hong Kong JW Marriott, Hong Kong
Back to event home