Event Details
5th Annual Procurement Success Summit 2018
NOV
01
2018
Join Asia's Largest Professional Procurement Event!
Theme: Looking at the Bigger Procurement Picture: Intersection of People, Digitization and Innovation
The Procurement Success Summit (PSS), Asia's largest and high level event for sourcing/procurement professionals, has been successfully held for 4 years, which has attracted 700+ leading executives to learn, think, and discuss.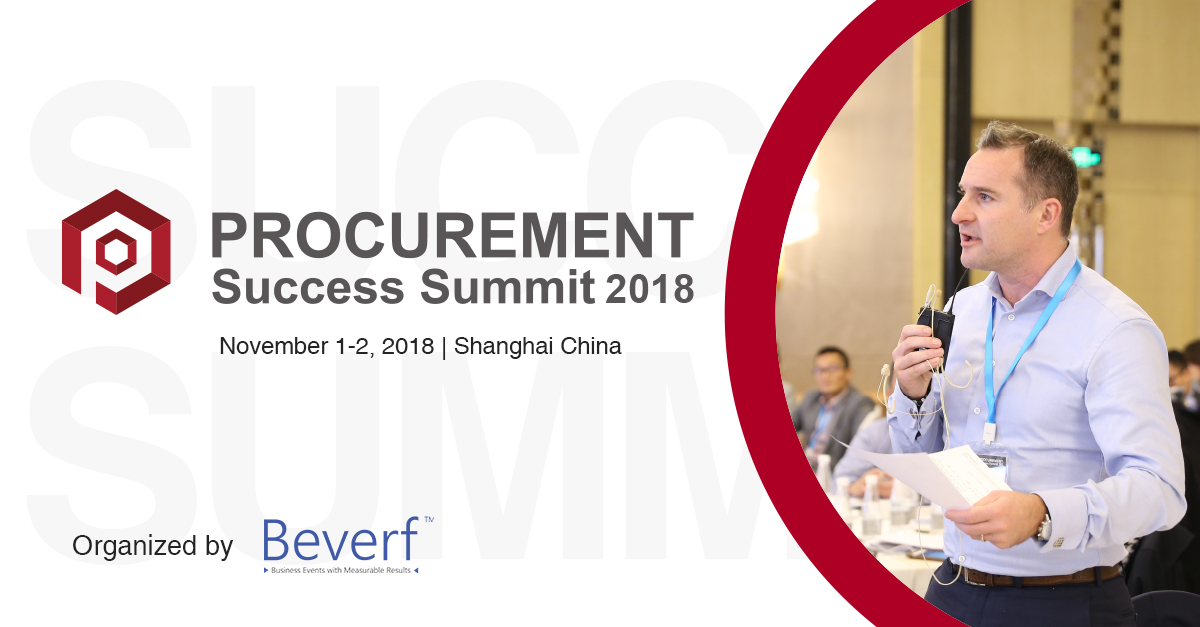 The Procurement Success Summit 2018(PSS2018) will bring together more than 300+ procurement executives from large and medium-size global and national corporations, who are at the forefront of procurement excellence and success. The conference will discuss the new role and trends of Procurement, and showcase solid real life best practices on strategic supplier collaboration and innovation, proven cost improvement strategies, new areas of risk, digital concepts, operating models and real life category strategies in different industries.
Key topics to be discussed:
Value-based Sourcing
Collaborative Cost Optimization
Procurement Innovation
New Procurement Trends
Future of Procurement
Strategic Alliance
and more...
For more information please click here.
---

Beverf (formerly GlobalSCM) provides business conference and corporate training for supply chain, logistics, purchasing and marketing fields. Since 2010, our high-quality service have helped 1000+ companies solve the complicated challenges of developing coherent business strategies.
---
Shanghai, China l November 1-2, 2018
Back to event home