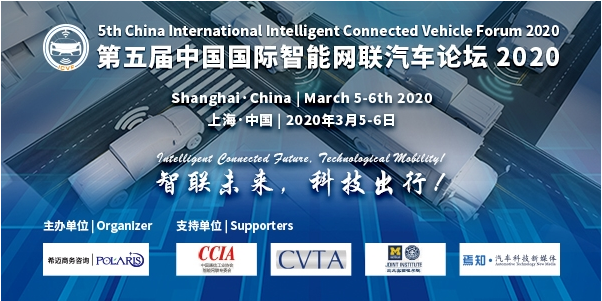 On the basis of the pass successful 21 Automotive Industry Forums, Polaris will host the 5th China International Intelligent Connected Vehicle Forum on the 5th and 6th March 2020 in Shanghai. We have successfully invited industry experts from OEMs included BMW Group,Ford, Mercedes-Benz, Jaguar Land Rover, Volkswagen, Audi, BYD, SAIC, Beijing Automotive,NextEV,XiaoPeng Auto, Baidu and Google to discuss vehicle industry policy trends, technology roadmap and challenges, business models and infrastructure, and won the praise of people in and outside the industry.
In the start of 2020, in order to thank you for the support and attention to series of vehicle forums, we will hold the China International Intelligent Connected Vehicle Forum which is the most professional ICV forum. This 2 day forum includes a cocktail party, and nearly 400 people will come together to discuss the opportunities and strategies in Intelligent Network Vehicle Industry.
For more information and registration please click here.
Shanghai l March 5-6, 2020