Event Details
6th China Connected Cars Summit 2019
JUN
13
2019
Transportation of the Future in the Largest Global Auto Market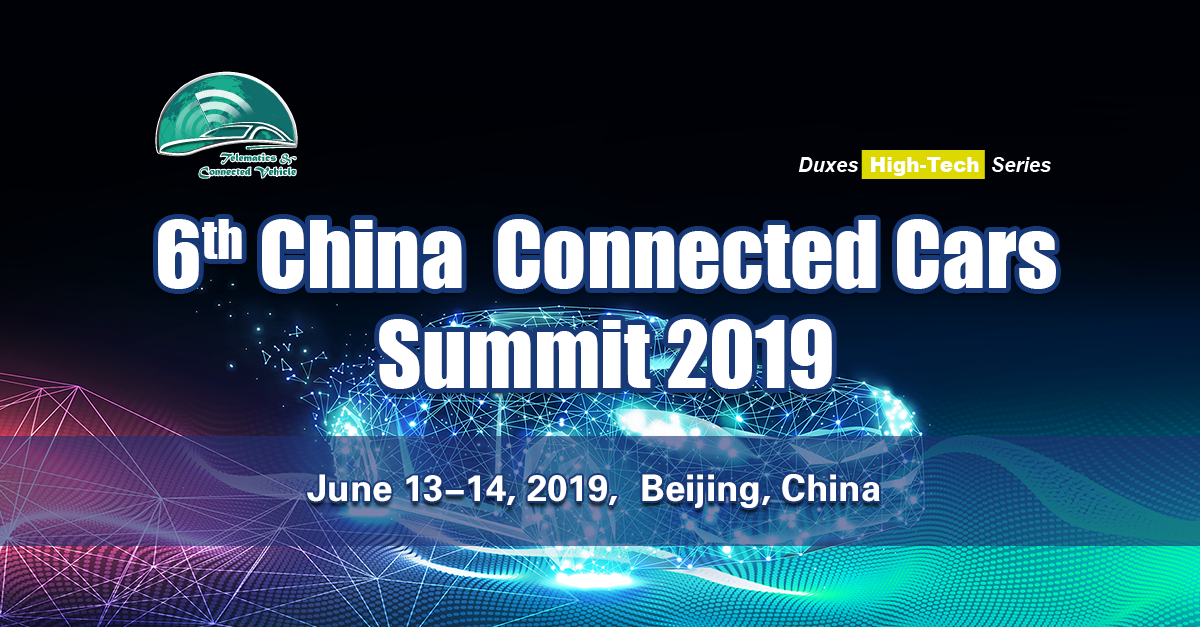 Continuing its support for innovation in the automotive industry, Duxes will host the 6th China Connected Vehicles Summit 2019, which will take place on June 13-14 in Beijing. The event will bring together industry leaders, experts, and policymakers to share experiences and opinions on developments related to telematics and connected vehicles, offering a unique platform for participants to familiarize themselves with the current business landscape for telematics in China.
The summit will cover a wide range of topics including market conditions for telematics in China and around the world, ADAS technology, infotainment, applications for big data, information security, sensor technology, and uses of telematics for fleet management and commercial vehicles.
For more information and registration please click here.
---
---
Beijing, China l June 13-14, 2019 Crowne Plaza Beijing,
Back to event home