SEP
19
2018
Over 150 Manufacturing Supply Chain Leaders to Attend the 2018 Manufacturing Supply Chain Officer Summit
Connected, Tailored, Sustainable – Rethink your supply chain in the era of AI and Automation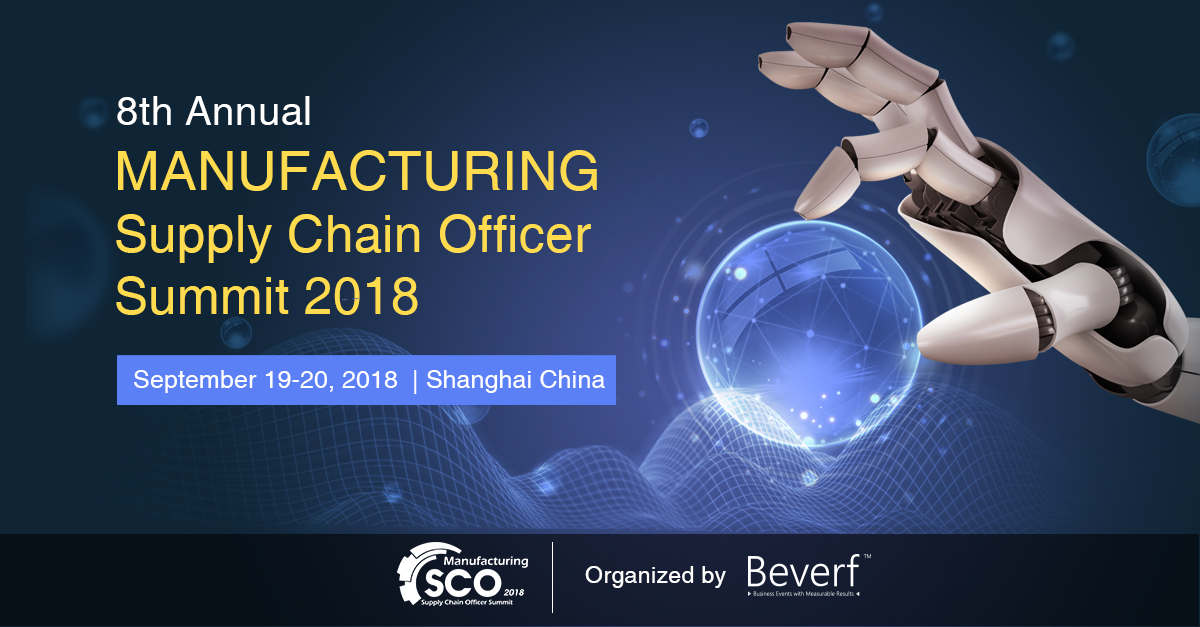 Beverf(formerly GlobalSCM), the leading integrated resource platform primarily for supply chain, logistics, purchasing and manufacturing fields, is pleased to announce the return of its Manufacturing Supply Chain Officer Summit for September 19-20, 2018. Manufacturing supply chain leaders will take part in one of the industry's biggest gatherings, with 7 years experiences, 150+ attendees, 15+ hours networking...
The 2018 Manufacturing Supply Chain Summit provides manufacturing supply chain leaders with deep industry experience, practical insight, best practical, lesson learned and leading trends, which help companies keep pace with change in today's manufacturing industry, enable you to network and converse with like-minded peers.
MSCO is a peer-led learning and networking opportunity for forward-thinking supply chain leaders to build future-fit supply chains that both drive progress on top supply chain priorities and advance the sustainable business agenda. MSCO 2018 will talk all New things about Manufacturing Industry . Topics will include business-ready Internet of things, digital manufacturing, industry 4.0, blockchain technology, artificial intelligence / machine learning, robotics and smart automation, digital traceability, augmented reality / virtual reality, 3D printing, digital supply networks, transparency and sustainability.
MSCO 2018 Honored Speakers:
Dirk Holbach, Vice President of Global Supply Chain Management, Henkel
Jun Kim, Vice President of APJC Supply Chain and Manufacturing Operations, Cisco
Jackie Zhu, SVP of Supply Chain Partner Project, Schneider Electric
Kari Terho, Director and Head of Smart Factory Management, Elisa
Matthias Graefe, Director of Global Supply Chain Transformation, IBM
and more...
For more information please click here.
---

Beverf (formerly GlobalSCM) provides business conference and corporate training for supply chain, logistics, purchasing and marketing fields. Since 2010, our high-quality service have helped 1000+ companies solve the complicated challenges of developing coherent business strategies.
---
Shanghai, China l September 19-20, 2018
Back to event home