Event Details
9th China International Nutraceutical and Functional Food Summit 2019
SEP
19
2019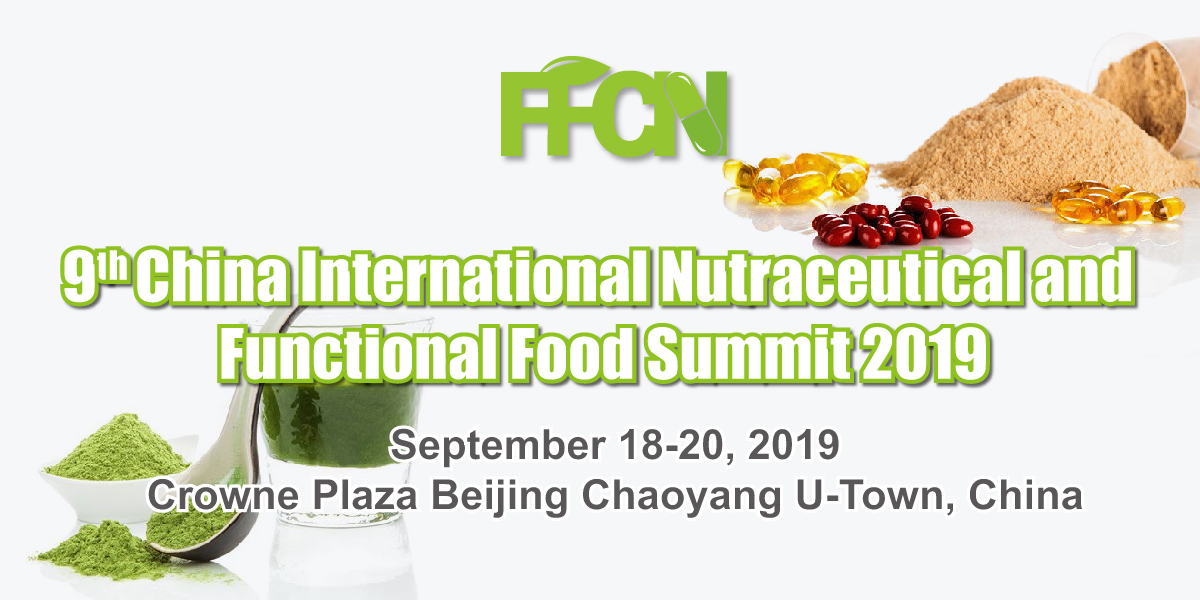 Duxes will host the 9th China International Nutraceutical and Functional Food Summit 2019 on September 18-20 in Beijing, China. The three-day event will gather professionals from food and nutritional supplement companies, as well as policymakers and researchers, to discuss the latest advances in nutrition, latest supervisory regulations in China, the effects of cross-border e-commerce on the market, emerging product categories, consumer preferences, and other important topics. Notably, the summit will feature a pre-event addressing healthy aging on the first day, addressing the demographic and social changes underway in China.
Some Highlights below
- Official interpretation of health food regulations and the Healthy China 2030 Plan
- Solutions for gaining consumer trust in health food products through transparency
- Insight on the enormous market potential of brain health, digestive health, and immunity health products in an aging society
- Exploration of popular functional ingredients such as plant-based, fiber and probiotics
- Detailed breakdown of industry data and market trends essential for product development in sports nutrition
- Discussion of sales and marketing channel innovation
- Case studies of successful new retail innovation in the mobile/ internet era
- Opportunity to identify potential partners and gain a foothold in the Chinese market
Event Structure
Day One: Pre-event - Healthy Aging
Nutrition Status of Chinese Seniors
Ingredients & Product R&D
Day Two:
Supervisory Regulations & Market Trends
Cross-border E-commerce
Consumer Insights
Day Three:
Sports Nutrition Market Trends
Sales & Marketing Innovation
For more information and registration please click here.
---
---
Beijing, China l September 18-20, 2019 Crowne Plaza Beijing Chaoyang U-Town
Back to event home