Event Details
CFO Network
NOV
28
2019
The Premier Destination for CFOs and Their Team
Most important gathering of CFOs and senior finance executives, offering strategic guidance on the trends that shape finance, company performance, and personal leadership. Through an interaction of peers and thought leaders, attendees at the conference will find new ways to approach critical challenges and make decisions with confidence.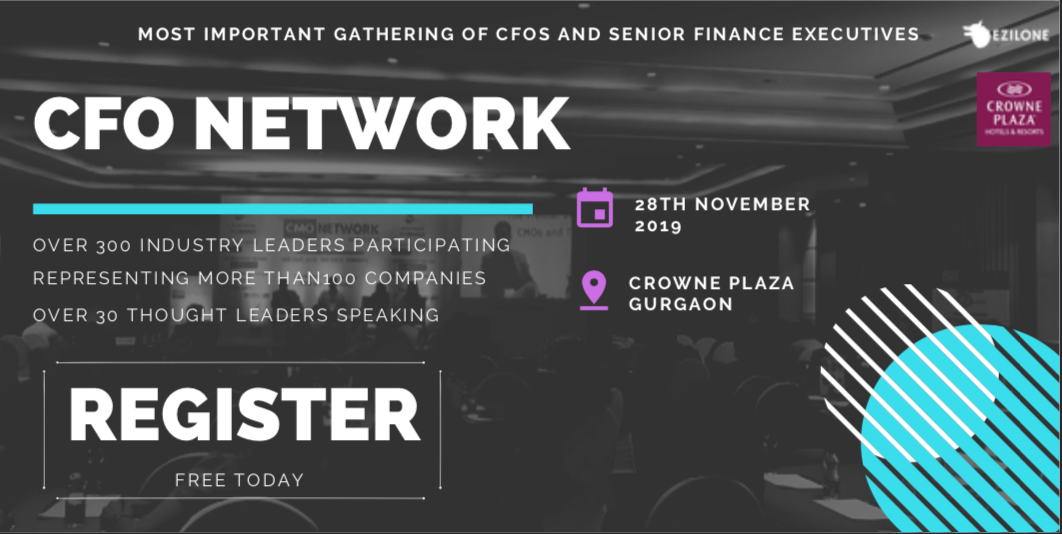 To know more about the event, please click here.
To register, please click here.
---

Ezilone is a prominent name in event organizing industry. A professional, creative team of engineers, entrepreneurs, marketeers with experience producing high-quality events of every type and scale. Ezilone's events are mainly from B2B segment serving a variety of different industries. Ezilone believes there is a better way to do marketing. A more valuable, less invasive way where customers are earned rather than bought. Ezilone is obsessively passionate about it, and their mission is to help people achieve it.
---
November 28, 2019 | Gurgaon, India Crowne Plaza, Gurgaon
Back to event home