The Premier Destination for CFOs and Their Team
Most important gathering of CFOs and senior finance executives, offering strategic guidance on the trends that shape finance, company performance, and personal leadership. Through an interaction of peers and thought leaders, attendees at the conference will find new ways to approach critical challenges and make decisions with confidence.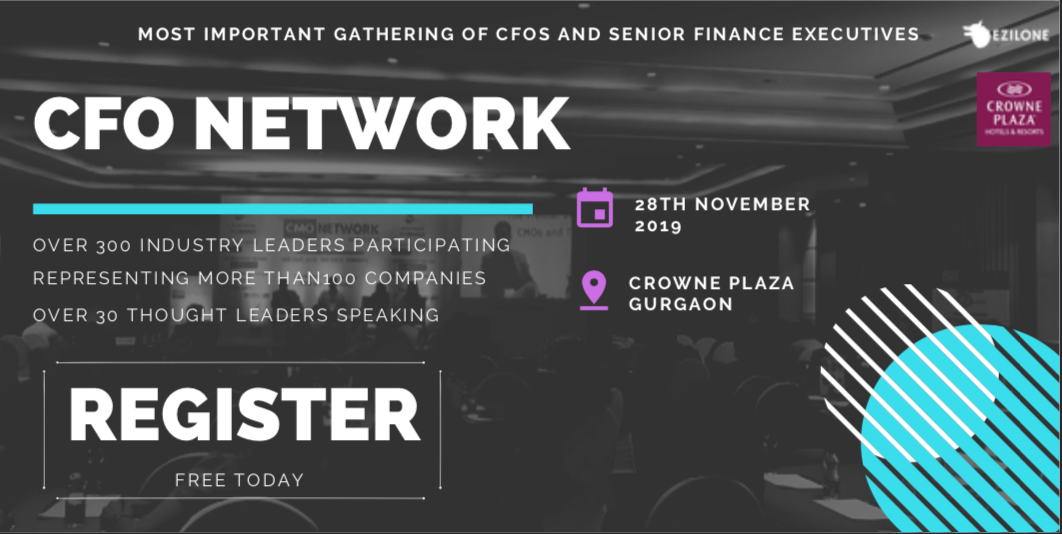 To know more about the event, please click here.
To register, please click here.
November 28, 2019 | Gurgaon, India