Event Details
China Global Investment Summit: Hangzhou 2015
SEP
22
2015
Founder of Dezan Shira & Associates, Chris Devonshire-Ellis will attend "The China Global Investment Summit" in Hangzhou.
This unique summit, which will be simultaneously interpreted in English and Chinese, will bring together over 600 by-invitation-only participants from over 30 countries to explore China's increasing role in the global economy and the opportunities that it brings.
Topics for this year's Summit include:
- The Business Outlook on Innovation and Globalisation
- The Internet Economy
- The China (Hangzhou) Cross-border E-commerce Free Trade Zone
- The Next Industrial Revolution
- Financing Chinese Growth Companies
- FDI and Chinese ODI in China's 'New Normal'
- Hangzhou as the Silicon Valley of the East
For more information, please click here
---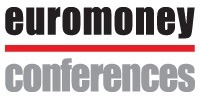 Euromoney is the world's leading organizer of conferences for capital markets and investment professionals. They have almost 50 years' experience connecting companies and governments with the financial institutions that support their growth.
---
Hangzhou, China | September 22-23, 2015 InterContinental Hangzhou,Jiefang East Road, NO 2 Hangzhou, 310016
Attender:
Country of Origin: Great Britain
Title: Chairman & Founding Partner
Office: Russia & China Belt Road Initiative Office

Back to event home