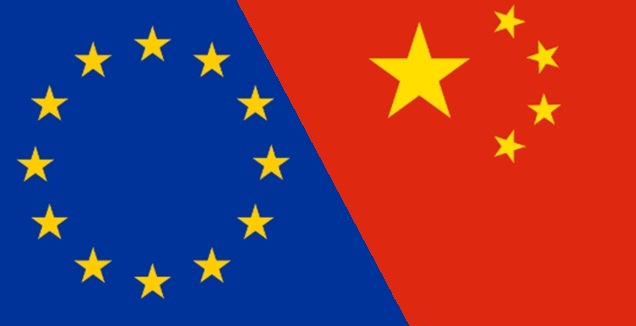 Breakfast Seminar: China's One Belt, One Road: Opportunities for Europe
Chinese President Xi Jinping has stated that China's proposed "Silk Road Economic Belt" and "21st Century Maritime Silk Road", also known collectively as "One Belt One Road" (OBOR) will impact three billion people, uniting the largest market in the world with "unparalleled potential".
Join the European Chamber of Commerce Hong Kong at their breakfast seminar, bringing together experts to discuss the major ambitions for institutional, financial, and infrastructure projects unfolding across the entire region.

Chris Devonshire-Ellis, Founder and Chairman at Dezan Shira & Associates, will be speaking at the seminar on his latest publication, China's New Economic Silk Road: The Great Eurasian Game & The String of Pearls. His seminal exploration of the proposed Silk Road Economic Belt has drawn international acclaim, for his fluid account and deep understanding of One Road One Belt's impact across Asia, as well as the rest of the international community. This comprehensive study will be an invaluable read to anyone hoping to do business in the region.

Experts will also discuss:
An overview of China's ambitions through "The Belt" and "The Road" initiative
Potential problems and longer term impact of China's OBOR initiative on Europe
Identifying the commercial opportunities for China's OBOR initiative within China and outside China, what it means for foreign 'business', especially European companies.
Fee: HKD 380 for members of a European National Chamber; HKD 450 for non-members
For more information on the event, please visit the website of the European Chamber of Commerce.

China's New Economic Silk Road: The Great Eurasian Game & The String of Pearls by Chris Devonshire-Ellis is available for purchase here on our bookstore.
Hong Kong | March 11, 2016 | 08:00 - 10:00