Event Details
CILT India Expo 2018
NOV
22
2018
The Chartered Institute of Logistics and Transport (CILT)-India and Exhibitions India Group (EIG) are jointly organising the CILT India Expo 2018 in New Delhi. The expo will bring the logistics and warehousing (including cold chain) industries together to showcase latest innovations and technologies, discover new trends & methodologies, and build relationships.
The two-day exhibition and concurrent conference sessions will provide an excellent networking opportunity for speakers, delegates, exhibitors and visitors. This platform will attract high quality exhibitors to showcase their expertise and identify the business opportunities in India.
Why Attend
Get an insight into the latest trends in the logistics & warehousing industry
Find solutions to the current challenges facing the industry
You get to meet and network with others who are interested in the same things you are.
if you have your own products and services, attending a conference is a great way to find prospective clients
Know about the new innovations & technologies
Discover the new business opportunities
If exhibiting, it is a great opportunity to promote your product or service to a broader group that may have little or no knowledge of your products and services
Networking opportunities
Instigate new ideas and creative ways to support your business
Event Dates: 22-23 November 2018
Venue: National Rail Museum, Chanakyapuri, New Delhi
For more information about the event, please click here
For delegate registrations, please click here
---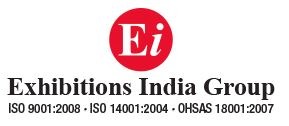 Exhibitions India Group is a trade promotion organization creating opportunities for investments, joint ventures and technology transfers through the platform of international exhibitions and conferences. The group is an interface between Government, business, academia, society and media etc. Exhibitions India Group comprises of 7 strategic business units, and is amongst the few with ISO 9001:2008 (for quality), ISO 14001:2004 (for environment management system) and OHSAS 18001:2007 (for health and safety) certification.
---
New Delhi, India | November 22-23, 2018 National Rail Museum, Chanakyapuri, New Delhi
Back to event home