Event Details
Digital Banking Innovation Conference Asia Pacific 2020
JAN
15
2020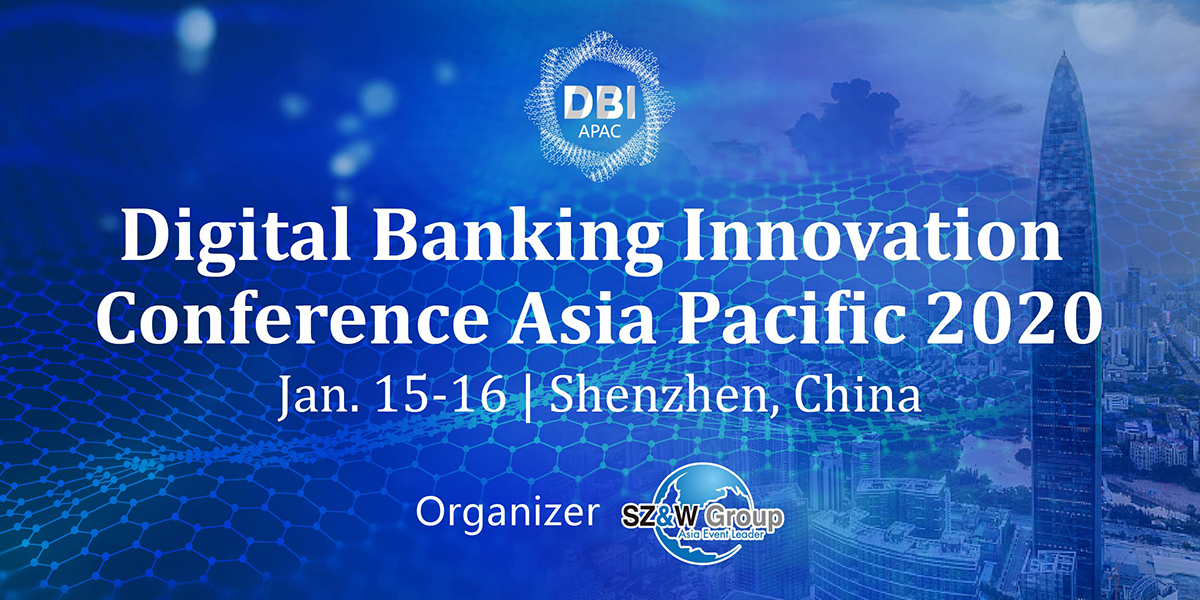 Data: January 15 -16th,2020
Location: Shenzhen, China
The Digital Banking Innovation Conference Asia Pacific 2020 (January, Shenzhen) is focusing on the theme of "Cross the Chasm: Beyond Fintech in Digital Banking", the summit will explore the best development path for digital banking. Provide bankers with practical digital banking construction, bank digital transformation proposals and share global best practices.
For more information, please visit official website or contact:
Sliver Guo | Tel: (+86) 159 0182 7307 | Email:sliverg@szwgroup.com
---
Established in 2008, SZ&W Group becomes a leading business knowledge provider and event organizer in Asia, dedicating to spreading industry knowledge and business information worldwide, and building platforms for the exchanges and cooperation between business decision makers. The company's headquarters is based in Shanghai and Los Angeles. With SZ&W Research, SZ&W Event, SZ&W Community, and other well-known market research and event brands, SZ&W Group stretches its businesses beyond China and Asia across the emerging economies in Middle East, Europe, Africa, South America, as well as some other regions. As the forerunner of business media and commercial activity organizer in Asia, SZ&W Group leads the industry forward.
---
Shenzhen,China I 15th-16th January 2020
Back to event home