Drug Formulation & Delivery Summit is the leading platform bringing together industry experts and academia in formulation, Drug development and Delivery. DFD summit creates a unique platform to discuss the challenges and showcase the latest technologies in formulation and drug delivery to improve solubility, stability and bioavailability of Drug, enhance the drug design and fasten the Drug development process.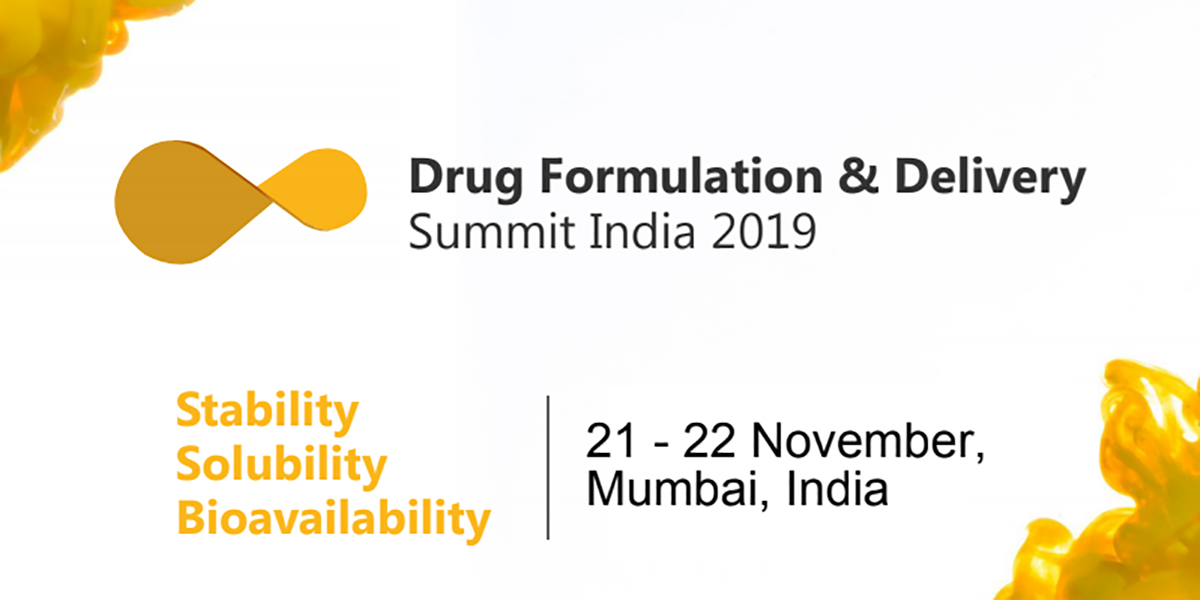 An opportunity to learn from formulation, development and Drug Delivery thought leaders and experts in Industry and academia focussing on Small Molecules, Biologics, and Technology & Innovation and discuss their impact on product enhancement and patient experience.
To know more about the event, please click here.
To register, please click here.
November 21-22, 2019 | Mumbai, India