Event Details
Global Economic Zones Expo & Convention
MAR
27
2019
India is witnessing increasing interest to promote the export-oriented manufacturing sector through Economic Zones (EZs). SEZ is a specifically delineated duty-free enclave and shall be deemed to be foreign territory for the purposes of trade operations and duties and tariffs. The Government of India provides several incentives and facilities to the units in EZs for attracting investments into the EZs, including foreign investment. Presently, units in EZs enjoy 100 per cent income tax exemptions on export income for the first five years, 50 percent for the next five years thereafter, and 50 percent of the ploughed back export profit for another five years.
About GEZ Expo & Convention 2019
The only global expo dedicated to the strategic development of Economic Zones, and the development of the country through trade and industry
The three-day international event will be held in the Jaipur Exhibition and Convention Centre (JECC)- the South Asia's Largest Purpose-built, State-of-the-Art Convention Facility at Jaipur, to host participants from around the country and the world
The expo will be a turning point for EZs and EOUs to showcase their capabilities to produce and supply quality products at the right prices and the right time
The expo will support trade facilitation and investment promotion in EZs, and foster entrepreneurship activities
The expo will be a great place to do business (B2B) for new and expanding firms. It will connect global businesses with local businesses through various EZ schemes
The expo will provide a unique opportunity for the government and the private sector to enrich their knowledge and gain strategic advantage in achieving FDI and promoting exports
For more information about the event, please click here.
For visitor registration, please click here.
---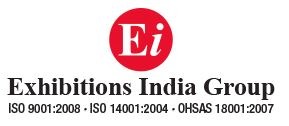 Exhibitions India Group is a trade promotion organization creating opportunities for investments, joint ventures and technology transfers through the platform of international exhibitions and conferences. The group is an interface between Government, business, academia, society and media etc. Exhibitions India Group comprises of 7 strategic business units, and is amongst the few with ISO 9001:2008 (for quality), ISO 14001:2004 (for environment management system) and OHSAS 18001:2007 (for health and safety) certification.
---
Delhi, India | March 27-29, 2019 The Ashok, Chanakyapuri
Back to event home