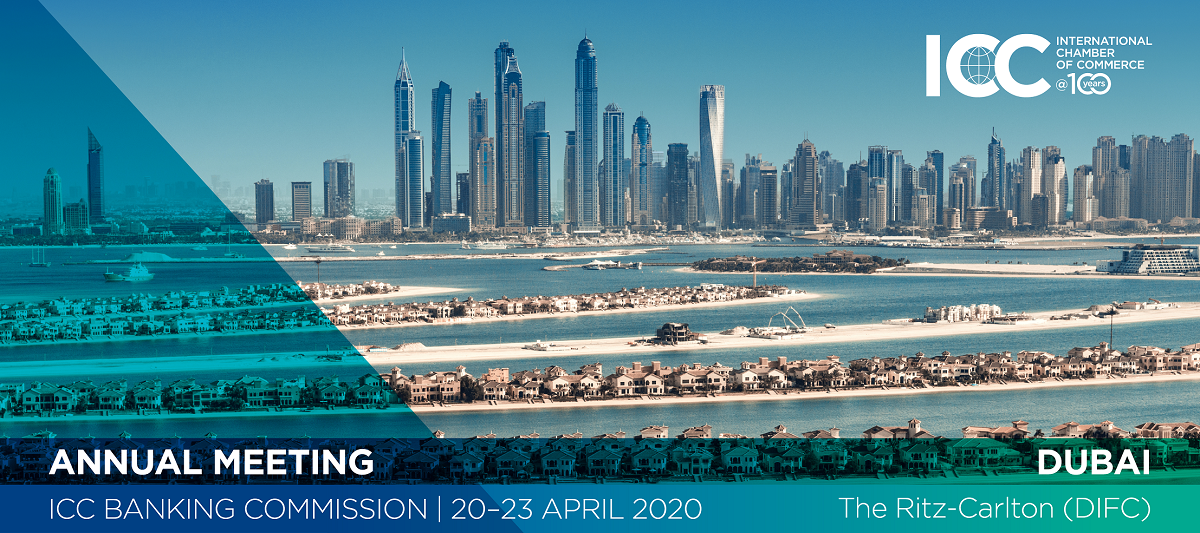 The ICC Banking Commission meetings are the only events of their kind gathering over 400+ banking executives and government officials from more than 60 countries to rethink the future of trade finance.
The Banking Commission of the International Chamber of Commerce (ICC), in collaboration with Dubai Chamber of Commerce and Industry (DCCI) and ICCUAE, is pleased to invite you to the highly-anticipated ICC Banking Commission Annual Meeting to be held at the The Ritz-Carlton DIFC on 20-23 April, 2020. This two-day flagship event will bring together over 400+ of the most influential trade finance experts, banking professionals, business leaders, lawyers and government officials from over 60 countries to debate the critical issues affecting the trade finance industry.
Who Should Attend?
Financial Institutions (sales and client relationship managers, product managers, back office managers, risk managers)
Multilateral Development Banks and Export Credit Agencies
Governmental Organisations
Corporates
Independent Financiers
Insurance Brokers and Underwriters
Lawyers and Consultants
Service Providers
For more details, please click the link here.