The ninth annual IFLR India Capital Markets Forum returns to Mumbai in January. Attracting over 250 delegates in 2019, the forum will bring together leading practitioners from banks, corporates and law firms to discuss and debate the issues surrounding the capital markets in the region. At the forum, you will hear from key experts who share their practical advice on how to mitigate your risks. Join the panellists in the conversation and together discover the challenges and opportunities that arise.
IFLR is the market-leading financial law publication for lawyers in financial institutions, corporates and private practice. IFLR regularly reveals how leading thinkers are interpreting the law, by providing readers with relevant and timely opinion from international industry leaders and regulators in both major and emerging markets.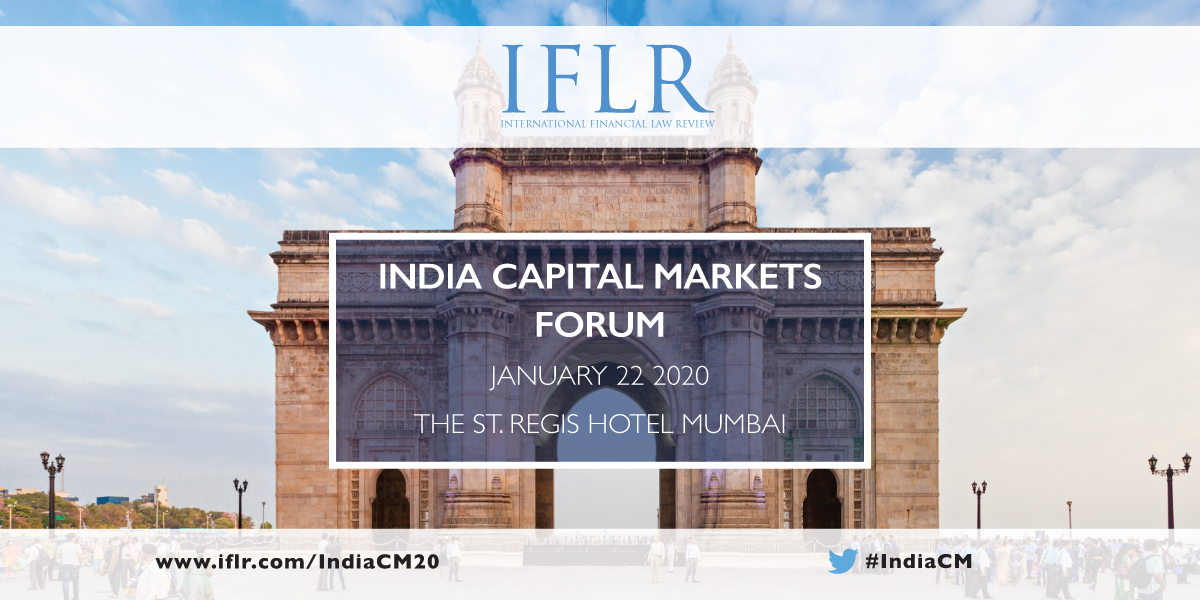 Don't miss out and join the event to develop your understanding of key products to realise your business's potential.
To know more about the event, please click here.
To register, please click here.
January 22, 2020 | Mumbai, India