Event Details
Payment Asia Summit 2019
NOV
21
2019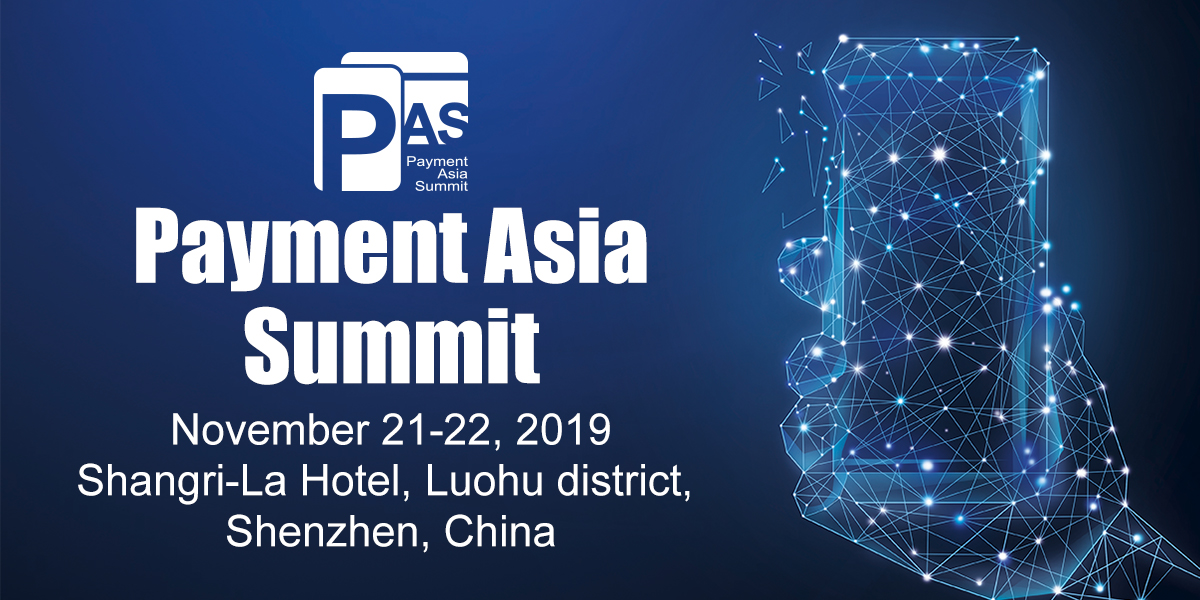 To support the rapidly evolving payment industry at this important moment in its development, Duxes will host the Payment Asia Summit in Shenzhen 2019 (PAS) on November 21-22, 2019. The event will gather delegates from across the industry, representing financial institutions, technology companies, mobile service providers, retailers, and government authorities, to address the latest market and regulatory conditions across Asia, cutting-edge payment models including e-wallet functions and aggregate payments, applications for new technologies such as blockchain, cryptocurrencies, and artificial intelligence, improvements to the user experience and payment security, and advice for building a successful payment platform.
The PAS is Duxes' commitment to tackle the burgeoning digital payment market in Asia. Professionals working in the payment industry, and in related finance, technology, and retail sectors, are welcome to attend.
What you will learn
- Firsthand experiences from policymakers and industry experts, detailing the latest developments in the global and Asia Pacific payment sectors
- In-depth analysis of payment platforms and infrastructure development
- Cutting-edge innovation in the payment industry, including latest applications, aggregate payment, and E-Wallet functions
- The latest trends for payment security and applications for new technologies
- Detailed look at payment market demand and improvements to the user experience
- Opportunity to network with potential clients and business partners from across the region
- Firsthand testimony on the development of payment platforms and infrastructure
- Opportunities to exchange knowledge with policymakers and industry experts
For further information, please contact:
Ms. Cindy CUI
Tel.: + 86 21 5258 8005 Ext. 8253
Email: events@duxes.cn
Website: http://www.duxes-finance.com/payment/index.html
---

As a global professional community and information services provider, Duxes Information & Technology PLC. has provided essential commercial information and professional interactive communication platforms for leading international corporations since 2007. In January 2015, Duxes was accredited as a First-Rate Shanghai Conference Services Organization based on the excellent quality and service of its conferences and events. Duxes' business scope encompasses principal markets around the world in the Asia-Pacific region, Middle East, North America, and Europe, with coverage of a diverse range of industries, including the auto aftermarket & remanufacturing, off-highway vehicles, high-technology, insurance, investment, leasing, dairy, functional foods, finance, healthcare, anti-corruption, and risk management. We equip leading international companies with the latest market knowledge, facilitate innovation across borders, cultivate strong relationships within industries, and promote pioneering collaboration between prominent institutions.
---
Shenzhen,China I 21th-22th November 2019 Shangri-La Hotel, East Side, Railway Station, 1002 Jianshe Road, Shenzhen 518001
Back to event home