Event Details
Smart Cities India 2019 Expo
MAY
22
2019
India is one of the fastest growing economies in the world. Investment planned across the key government initiatives includes Highways – USD 106.5 bn, Railways – USD 131.7 bn, Ports – USD 61.5 bn, Airports – USD 58 bn, Industrial Corridors – USD 100 bn, Smart Cities – USD 14.6 bn and Clean India - USD 29 bn.
5th Smart Cities India 2019 expo
Since its launch in 2015, Smart Cities India expo has developed into Asia's largest trade fair and conference on this subject. The event is organised by the India Trade Promotion Organisation (ITPO) & Exhibitions India Group and is scheduled to be held at Pragati Maidan, New Delhi, from 22-24 May 2019.
The expo will feature key verticals that make up the smart city framework: Buildings, Solar, Smart Cities, Transport, Water, etc. The expo will attract the attention of government leaders, city administrators, public enterprises, urban planners, architects, social groups, influential individuals, industry experts, entrepreneurs, other countries, their diplomats and enterprises, ICT and other technology organisations, buildings, construction, energy, transportation, water industries, and all other disciplines and business involved in improving city infrastructure relevant to creating smart and sustainable areas.
5th Smart Cities India 2019 expo provides a platform that enables deeper communication and a more practical approach to resolving societal problems and offers business opportunities for organisations working towards making smart cities a reality.
The event features action-packed conference sessions, panel discussions, plenary sessions, and provides opportunities for one-to-one meetings, group discussions and networking activities. A full line-up of over 40 conference sessions enables speakers and delegates to collaborate and share best practices across a wide range of smart technology areas.
To know more about the event, please click here.
To register, please click here.
---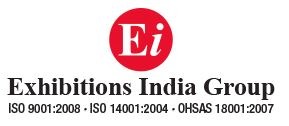 Exhibitions India Group is a trade promotion organization creating opportunities for investments, joint ventures and technology transfers through the platform of international exhibitions and conferences. The group is an interface between Government, business, academia, society and media etc. Exhibitions India Group comprises of 7 strategic business units, and is amongst the few with ISO 9001:2008 (for quality), ISO 14001:2004 (for environment management system) and OHSAS 18001:2007 (for health and safety) certification.
---
New Delhi, India | May 22 - 24, 2019 Pragati Maidan, New Delhi
Back to event home