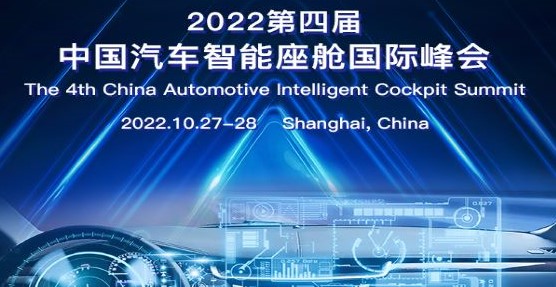 In the context of the development of intelligent cars, the intelligent cockpit has gradually become the focus of development of intelligent cars. Research and markets point out that the global automotive digital cockpit market is expected to grow from $13.9 billion in 2018 to $32.3 billion by the end of 2025, with a compound annual growth rate of about 12.83%.
The 4th China Automotive Intelligent Cockpit Summit 2022 will gather about 120 experts and executives from the automotive industry to focus on the networked technology, software development, hardware innovation, business model and user insight of intelligent cockpit, and provide an in-depth comprehensive analysis of the opportunities and challenges of intelligent cockpit development. At the same time, this summit will also provide an ideal platform for industry colleagues to communicate and interact, and win business opportunities together. The summit will discuss sectors like Consulting Agencies; OEMs; Automotive Component Suppliers; In-vehicle Chip Manufacturers; Cockpit Domain Controller Suppliers; HUD Integrators; Communication Vendors; Secondary Component Suppliers; Operating System Vendors; Software; Internet/Technology; HMI Technology Vendors; Intelligent Cockpit Solution Providers; Research Institutes.
Some of the selected topics of discussion are as follows:
Intelligent Cockpit Development Trend and Future R&D Direction Proposal
Creating an Intelligent, Personalized and Futuristic "Third Space" in Line with the Trend of the Intelligent Connected Vehicle Era
The Underlying In-vehicle Operating System Facilitates the Intelligent Upgrade of the Cockpit
Intelligent Cockpit Hot Track: In-vehicle Infotainment System that in Active Period
The Role of Type in HMI Systems
UI/UX Design Promotes Human-Machine Intimacy
Multimodal Emotion Recognition based on Biometric Detection
There will also be a panel discussion on The Importance of the Development of the Intelligent Cockpit Industry and Its Potential Chances and Business Opportunities.
To register for the event, click on the link below
http://www.ecvinternational.com/AutomotiveCockpit/index.html
Summit | October 27 2022- October 28 2022 | Shanghai