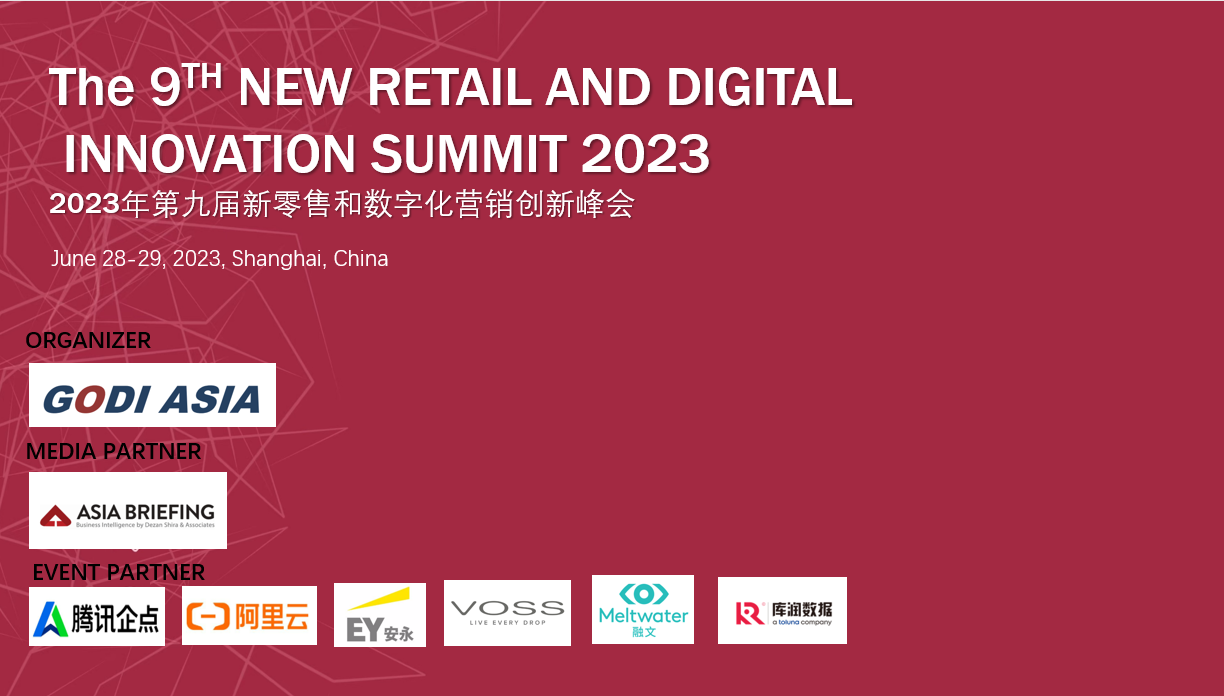 As one of the most influential digital retail innovation summits in Asia,The 9th New Retail & Digital Innovation Summit 2023 (NRDI) will be held on June 28th -29th in Shanghai, China .
The NRDI 2023 will focus on a few trendy topics, such as social e-commerce, private traffic operations, brand refinement operations, social media, brand cross-border objectives, AI, KOL, short videos, and content seeding. We will also discuss the new trends in China's digital marketing and e-commerce development with domestic and foreign platform operators, consulting companies, brands, retailers, technical service providers, and so on, as we want to help brands seize opportunities in China's incremental marketplace. The event will have four themes:
Session 1: OPPORTUNITIES AND CHALLENGES
Session 2 :SMART MARKETING AND BRAND INNOVATION
Session 3: DIGITAL TRANSFORMATION AND CHANNEL INTEGRATION
Session 4 :TECHNOLOGY AND FUTURE RETAIL
And The summit will invite over 150 + senior management teams from leading companies in the fast-moving consumer goods, pharmaceutical, luxury goods, and consulting industries to attend. By participating in this summit, you can share the latest industry insights and marketing strategies with other industry experts, look ahead to the development trends of the retail industry, and elevate your marketing skills and career to a new level.
We trust you will all enjoy this exciting conference and that you will all come away with new industry insights.
Visit Summit Website get E-Tickets.
Contact for questions: jenny.yu@godiglobal.cn