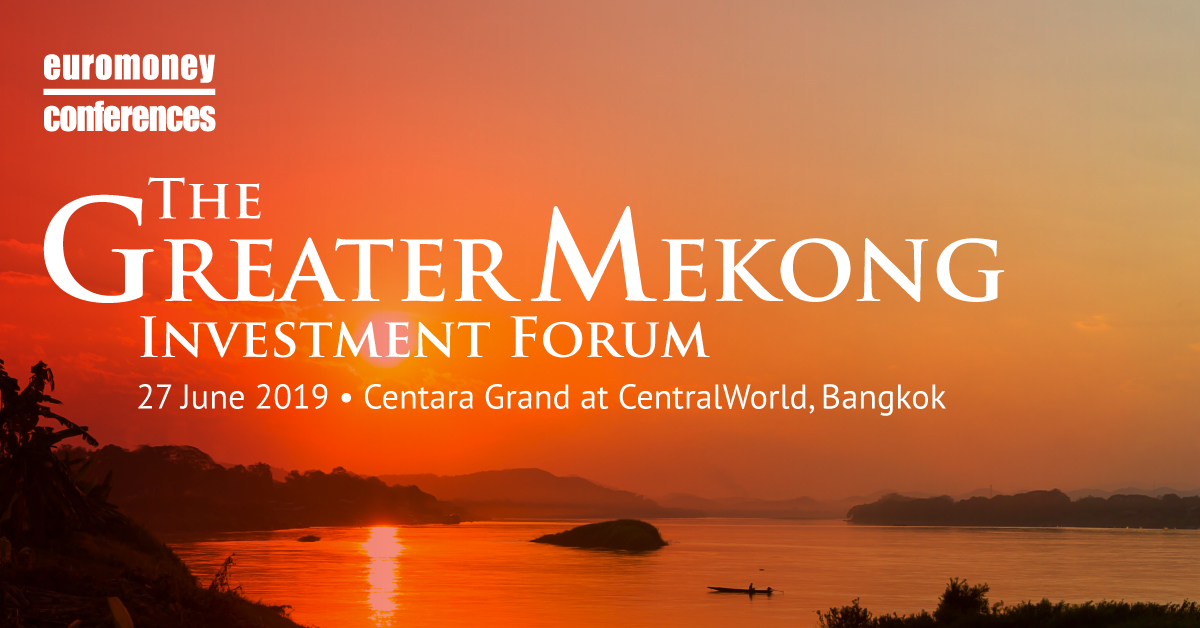 As global trade disputes continue and political uncertainties in the Eurozone continue to weigh on global economic confidence, Thailand and its neighbors have been positioning themselves as the alternative countries of choice to accommodate changes to the base of manufacturing output. This coupled with a massive investment into the digital economy to enhance the GMS's competitive advantage, has led to renewed investor interest into the region.
Euromoney Conferences' annual Greater Mekong Investment Forum which will be held on the 27thJune in Bangkok will explore the latest global and regional economic developments, bringing together an audience of over 600 corporate and financial specialists to unravel where the opportunities lie and where the challenges exist for the future in the GMS exist.
Our updated agenda will see leading speakers take to the stage to debate key issues including:
The supply chain tilts in the Greater Mekong Sub-region's favor as global trade agreements shift
How is the digital economy changing the face of the region?
How can the potential of the EEC be fully realized?
Smart manufacturing and Industry 4.0 – how can the region scale up to compete with other hubs around the region?
How far are we to bridging Asia's economic powerhouses through infrastructure upgrades?
Is there a healthy enough GMS eco-system to attract the region's brightest start up talent?
And much more
If your focus is investing, manufacturing, banking, AI, BRI, or the 4.0 initiative, this event represents your best opportunity for networking with the key individuals and institutions in the region, whilst also providing you with cutting edge commentary to help broaden your knowledge on the latest trends in the Mekong region.
Click here to view full agenda.
For attending related enquiries, please contact our customer services team at rsvp@euromoneyasia.com quoting "ASIABRIEFING".
* Euromoney reserves the right to decide eligibility for attendance. There are limited free places available only to institutional investors, asset managers, private equity funds, regional SMEs and senior executives of large domestic and multinational corporations. Intermediaries such as accountants, lawyers, investment bankers and consultants are required to pay for attendance.
Bangkok, Thailand | June 27th, 2019