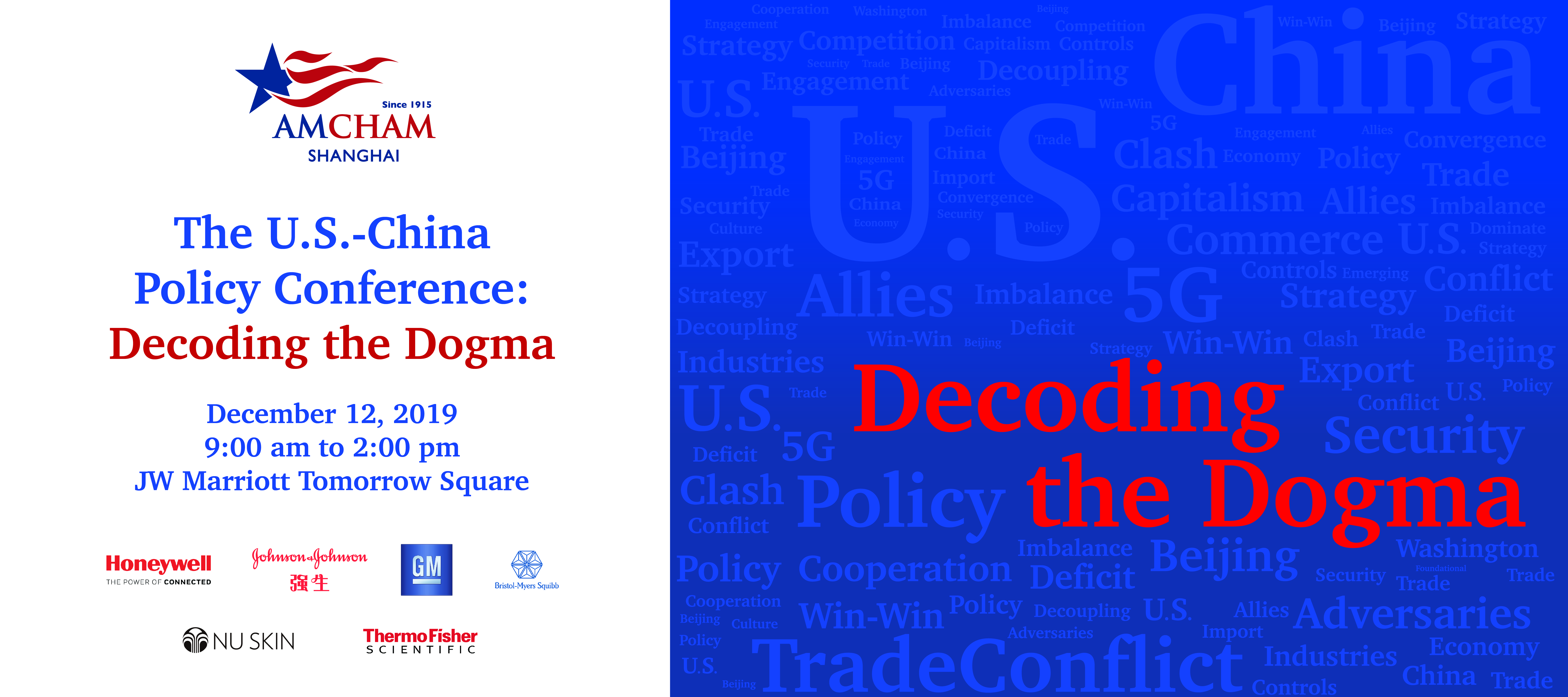 Forty years of U.S.-China relations have helped foster prosperity, regional stability and exchange between the two countries. Since the establishment of relations, U.S. policy toward China has focused largely on strategic engagement. And yet it has become clear in recent years that there has been a fundamental reevaluation of the relationship, and that we are increasingly moving into a new chapter of U.S.-China: one that some scholars are terming "strategic competition." As differences and disagreements give rise to mistrust in the two capitals, it is important for American companies to keep abreast of developments between Beijing and Washington.
AmCham Shanghai is pleased to present its annual GA Conference, which will be held in Shanghai on December 12 from 9:00 am to 2:00 pm. The topic of the conference will be: "After 40 Years of U.S.-China Relations, Where Do We Go From Here?" The first half of the conference will focus on high-level discussion of the U.S.-China relationship. The second half will discuss China's domestic economy and how businesses are weathering increased tensions.
Registration Details
AmCham Member: 1,200 RMB / Member Company Employee: 1,500 RMB / Non Member: 2,500 RMB
For more information and registration please email daniel.reschtschaffen@amcham-shanghai.org or click here.
Shanghai l December 12, 2019