TiE Global Summit 4: Indian Startups, Global Footprint
TiE Global Summit is a premier, international leadership conference on Entrepreneurship.
It will be one of the biggest platforms for knowledge sharing, networking and mentorship for entrepreneurs globally. The past three editions hosted close to 10,000 delegates, 350 speakers with over 150 sessions, cumulatively.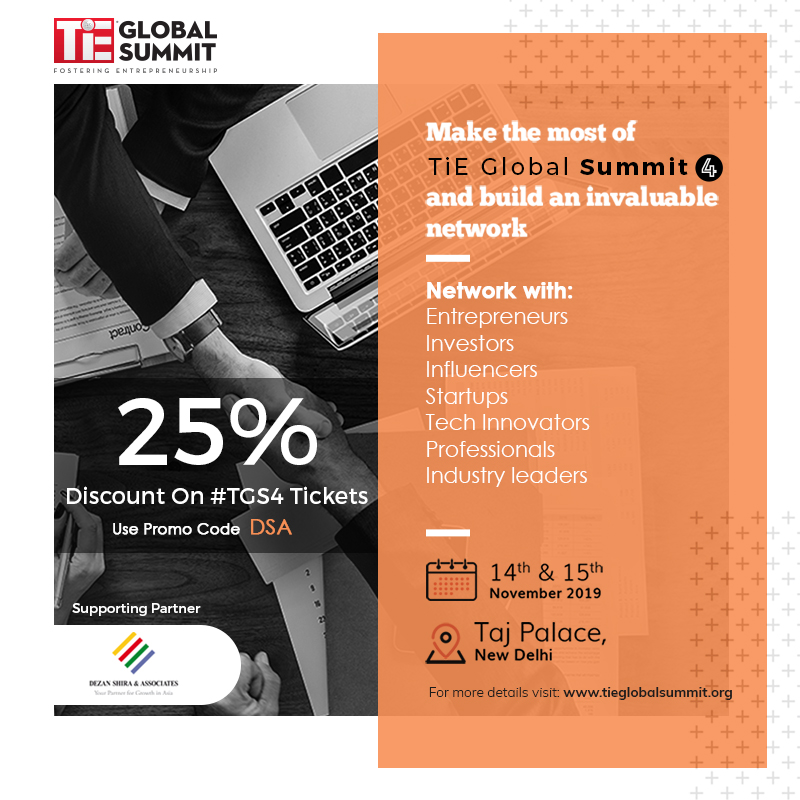 Be a part of TGS4, get a chance to network with startup stalwarts, investors and get unparalleled opportunity to collaborate with peers and explore global trends in detail and scale new heights.
To know more about the event, please click here.
To register, please click here.
November 14-15, 2019 | New Delhi, India