Event Details
Webinar: Transfer Pricing in PRC and Hong Kong
MAR
07
2019
Austcham Shanghai in collaboration with Dezan Shira & Associates will host a webinar on the topic of Transfer Pricing in PRC and Hongkong. 
In recent years both the PRC as well as Hong Kong tax authorities have been paying increasing attention to transfer pricing related issues.  Both PRC and Hong Kong have passed legislation requiring companies to comply with transfer pricing rules and regulations.  In the PRC, the State Administration of Taxation (SAT) released an Announcement on the Enhancement of the Reporting of Related Party Transactions and Administration of Contemporaneous Documentation (Announcement 42).  Announcement 42 provides new transfer pricing compliance requirements in China.  Hong Kong also recently codified formal transfer pricing rules into its tax legislation through the gazetting of the Inland Revenue (Amendment) (No. 6) Bill 2017 (BEPS bill). The BEPS bill introduced a transfer pricing regulatory regime and mandatory transfer pricing documentation requirements in Hong Kong.
In light of Announcement 42 and the BEPS bill, as well as the high level of scrutiny being placed on all related party transactions by the PRC and Hong Kong tax authorities, companies that have entities in the PRC and Hong Kong which enter into related party transactions with one another (sales, services, licensing etc.) should be aware of these new transfer pricing rules and what they need to do to be compliant.  
In this webinar, Dezan Shira & Associate's Head of International Tax and Transfer Pricing, Paul Dwyer, will provide you with an overview of the key features of Announcement 42 and the BEPS bill, summarising the key areas that taxpayers should be mindful of.
Registration:
For Registration, please click below registration button.
If any question, please contact: Phoebe Chen
---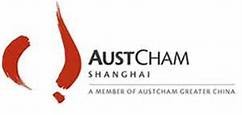 The Australian Chamber of Commerce Shanghai (AustCham Shanghai) is a not for profit organization that works to promote bilateral trade between Australia and China. AustCham Shanghai is the largest Australian Chamber of Commerce in Greater China, with over 400 business represented.
---
Webinar | March 7th, 2019 | 2PM-3PM CST
Speaker:
Country of Origin: Australia
Title: Director, Head of International Tax and Transfer Pricing, Asia Pacific
Office: Shanghai Office

Back to event home