A flagship conference, Focused on the theme, "Revolutionizing The Infrastructure Phenomenon"
World Infrastructure Congress 2019 will provide an ideal opportunity and platform for all its stakeholders and attendees to experience excellent knowledge sharing sessions presented by renowned regional and international Speakers and also enable potential business prospects through Exhibitors and Key Decision Makers that will be present during the Conference. The vision of this initiative is to induce awareness and knowledge whilst empowering business conglomerates to augment effective professional profitability in the infrastructure industry.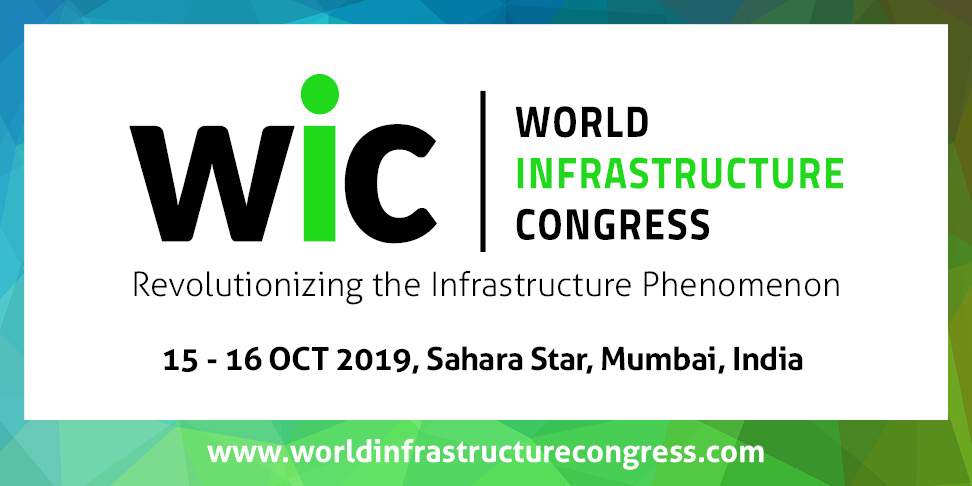 This initiative will be gathering 200+ key participants involved in the infrastructure development including solution providers from various categories such as, Paints, Construction Chemicals, Cement, Steel, BIM (Building Information Modelling), Waste Management, Fire Safety & more.
For more informaton about the event, please click here.
To register, please click here.
October 15-16, 2019 | Mumbai, India