Xelerate India 2020 aims at promoting innovation, helping identify key partners and building lasting business collaborations amongst the various stakeholders from the industry, all under one roof. The event will provide its audience with a platform to know more about the trends and challenges of smart manufacturing and infrastructure by connecting technology solution providers, enablers, end-users and potential IoT technology adopters.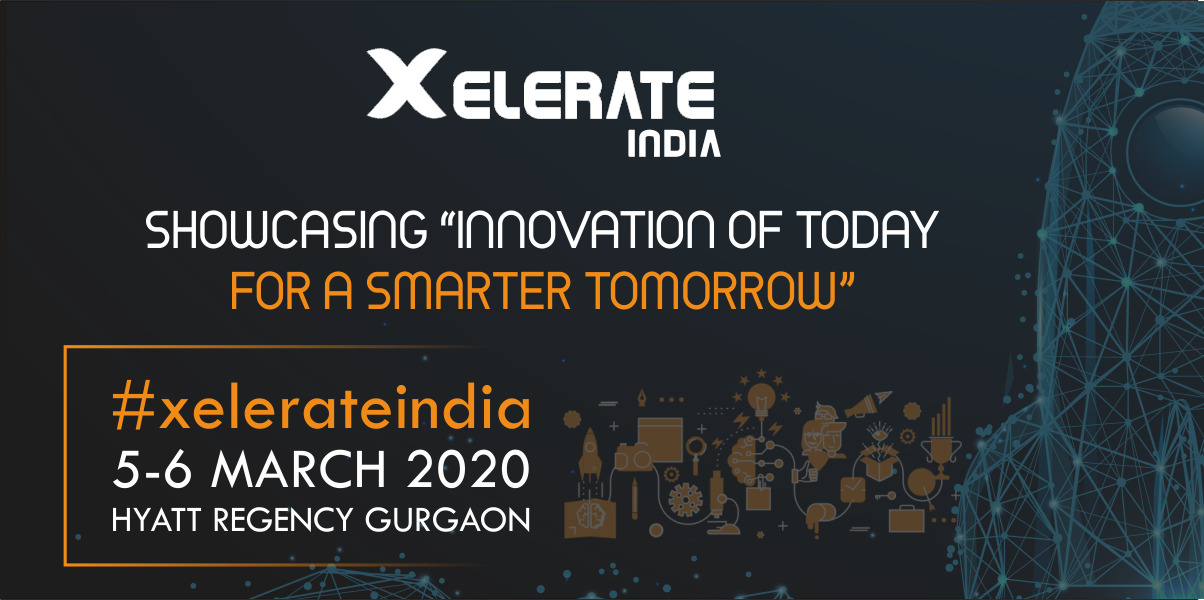 Highlights:
Exhibition: Showcasing unique IIoT products & solutions from the arena of Smart Manufacturing & Smart Infrastructure
Conference: Primarily focusing on 6 tracks – Smart Manufacturing, Automation, Cyber-Physical System, Big Data & Analytics, Enablers & Smart Infrastructure
Experience Zone: Bringing together leading brands and tech innovators to demo new technologies
Business Matching: Offering all attendees and exhibitors the opportunity to pre-schedule one-on-one meetings based on business preferences
For more information, please click here.
For registration, please click here.
Gurgaon, India | March 05-06, 2020