Op-ed Commentary: Chris Devonshire-Ellis, Dezan Shira & Associates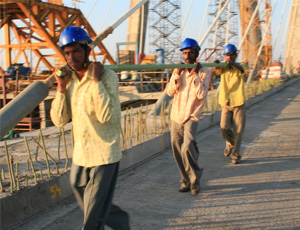 Jul. 18 – Comparing labor costs is always a difficult art, not least because different countries have different ways and mechanisms of measuring these. India, for example, imposes different minimum wage levels dependent upon specific work sectors, whereas China levies a minimum wage across the board irrespective of employment type. However, as the population demographics are now shifting to a younger workforce in India from China, such comparisons, while not exact, provide some clues about the nature of costs associated within the labor pools of each.
In this example, we have researched seven cities in both China and India, to try and provide a general geographic spread in both countries. The minimum wage levels in each country are set by the respective state and provincial governments.